Social Solution's ETO product has come a long way from its beginning 20 years ago. ETO is full of powerful, yet customizable features that help nonprofits and government organizations grow their reach and services while measuring outcomes for their communities. ETO's TouchPoints is the best, most advanced version of ETO to date. This is through our commitment to compliance, building a configurable platform, using evidence-based models, and leveraging SAP for the most robust reporting on the market.
The Easiest and Most Affordable ETO Upgrade to Date
As you can see from the screen capture above, the ETO Legacy product is dated. Not only in terms of looks but also in terms of features. Simply put, ETO Legacy does not have the robust features and powers of TouchPoints that modern organizations need in order to grow.
But we also know that it was never that simple to "just upgrade" from ETO Legacy to TouchPoints. First, it was expensive and who has the budget for that? Second, the process to move client data, forms, and workflows from one system to another is time-consuming. Who has those resources?
The great news that we are excited to share is that those issues are a thing of the past. In 2019, it has never been easier or more affordable to make the switch from ETO Legacy to TouchPoints.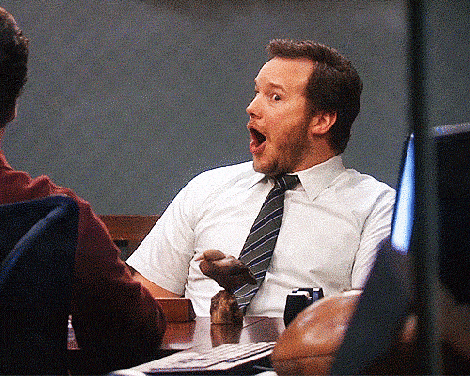 Yes, that's right. It's never been easier or more affordable to make the upgrade to TouchPoints.
You might be thinking, "how is that possible?" The ETO Product team has built a brand-new tool that can move your data in a matter of days, not weeks or months. This new technology is your gateway to the incredible world of TouchPoints.
Then you might think, "but the cost!" The great news is that Social Solutions is giving ETO Legacy clients access to TouchPoints features at no additional cost.
Yes, that's correct. TouchPoints features will be INCLUDED with your instance!
With this upgrade, you'll get a slew of new features and improved functionality. Streamline processes with Workflow, expand your reach and increase participant engagement with Portal and Intake, keep staff informed and on task with Alerts, and more. Normally, Social Solutions charges extra for features like these, but with this upgrade, we're including them in the cost of your current contract.
In addition to new features, the fundamentals of ETO will work that much better. Assessments, service forms, and case notes will all be within a single flexible form builder (a.k.a. a TouchPoint). These TouchPoints can then be used for Entities, Anonymous, and General program tracking. Finally, you'll get dashboards that you can easily configure, new referral forms, scheduling… the list goes on. Another exciting feature is when you upgrade from ETO Legacy to TouchPoints, you'll also get an ETO product with a 21st-century look and feel.
Just look at that clean and modern dashboard below!
This new look is coming in March of 2019 and with your upgrade, you'll be one of the first clients to get ETO's new look when we launch.
The even better part? With our new ETO Legacy upgrade tool, transitioning most of your data to TouchPoints is as easy as clicking a button. Seriously. It is an actual button that when clicked, transfers your programs and data to TouchPoints overnight.
Because no two ETO Legacy instances are the same, our Client Experience and Professional Services teams will work closely with you and your organization to ensure that all elements of your instance are seamlessly upgraded. Does your account need some extra help upgrading? Does your account have especially complex reports? We're offering incredible discounts on our Professional Services team's services, so you can get back to furthering your mission in a fraction of the time and cost you would have paid before.
INTERESTED?
Reach out to our Client Experience team to learn how you can easily transition from ETO Legacy to TouchPoints. This opportunity won't be permanent, so don't miss out on an easy and affordable way to upgrade your ETO instance to help you maximize your impact and further your mission.